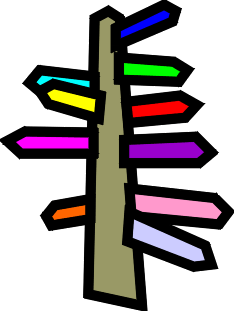 Once the excitement of the end of university and graduation are over it's time to work out what you'll do next. There are a few ways to do this.
The way I found worked best for me was to think about what I absolutely wanted from my life. This didn't need to be too specific but had to be things I really wanted to do rather than vague ideas that might be nice. I came up with things like:
Be happy overall. Not necessarily every day but when you average it out I want to be satisfied with my life.
Have some independence at work. I don't want to feel stifled and I want to know that anything I take responsibility for is something that I felt was right for that situation rather than just having been forced to do what my manager wanted.
Travel extensively and/or work abroad. I'd love to really immerse myself in another culture before I get too old and have commitments that prevent me from getting properly involved.
Earn enough that I am comfortable. I think £50k by 30 years old is a good aim but not too unrealistic for most people. I also clarified that I didn't mean I wanted to be so rich I couldn't spend the money if I spent all day buying £1m crystal baths and Lamborghinis- I just didn't want to have to worry about money.
Be able to have children if I want to. This is a scary one because it makes you think about it BUT it doesn't mean 'have kids'- simply to have the choice to have them. This means earning enough to support them and having a life in which they would fit (S/O, house, work arrangements, etc.).
Now you know what's important to you, what you really value, you can work out what to do with your life. This may mean travelling or it may mean working. Either way, you can identify a job that will actually tick the really key boxes for you or you can find something you might want to do instead.
Obviously there's no way any list will ensure you ultimate happiness for life but I found it made me feel a lot calmer about the prospect of going out in to the big wide world. I felt like I knew what I was doing far more than before and now I have something to hold myself too if I feel lost in the world of work. I hope it helps you as much as it helped me!