I have to be honest here; I wasn't really looking forward to my graduation day. An unknown amount of hours, sat in a hall listening to speeches and watching hundreds of people I don't know from one of the largest subjects at the university walk onstage for approximately three seconds each? All while wearing strange outfits they paid too much to rent? I'd already celebrated results with friends and family – this just seemed like something that wouldn't really contribute to that celebration.
However, I was pleasantly surprised. In fact, I had a fantastic day. The speeches and ceremony of it all was filled with gravitas and connection to one of the oldest institutions in the world. We shared a stage with honorary graduate Surinder Sharma – an amazing and inspirational person, activist, and lawyer – and instead of glazing over as I watched the graduands* filter on to the stage, I felt a tug of recognition and memory every time I saw someone I'd met even once over the three years I've spent in Leicester. It turns out there are few things better than a room full of students feeling bashfully proud of themselves as they cheer for their friends and grin beautifully at their families and realise what has been achieved.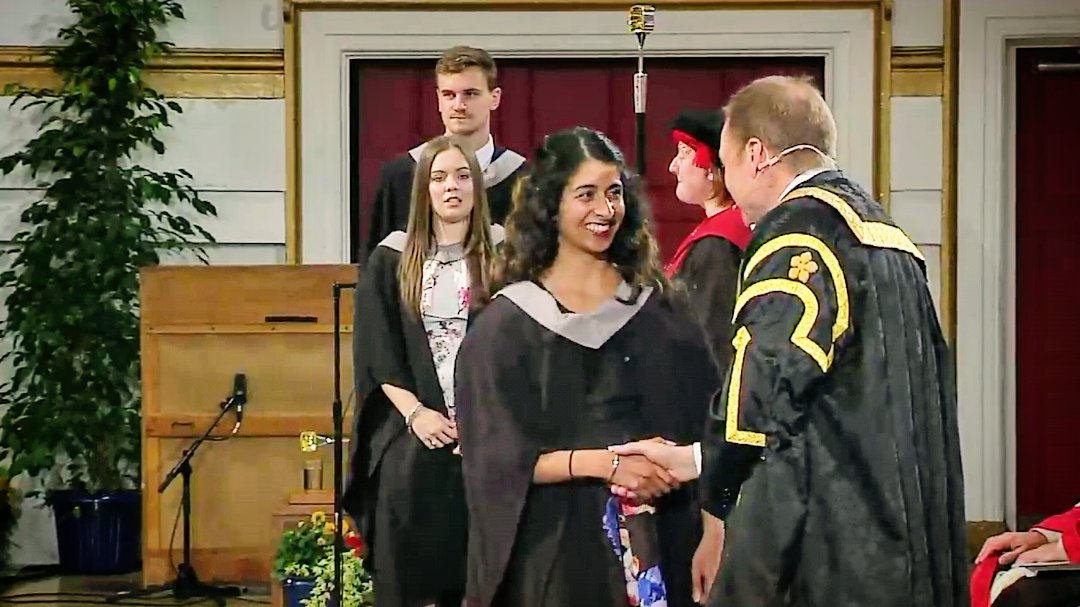 So all in all it was a fantastic day of sunshine, unashamed happiness, and free prosecco. I genuinely think it's going to be one of the most memorable of my life.
*new word I learnt. Pretty neat
Also look at my dress. It's great