Before this post begins, or after you read it, I'd ask that you take two minutes of your day, if you haven't already, to reflect on today, and what it means to you personally.
Today, as most of you will know, is Remembrance Day. During the First World War, the hostilities finally ended on "the 11th hour of the 11th day of the 11th month", and it is at this time we remember them. We remember soldiers who fought, soldiers who lost lives, their families, their friends. We remember not just the First World War, but all wars, both that have passed, and those that are still going on.
I always knew what Remembrance Day was, and what it meant. I always bought a poppy. I always went to a service. But here's the thing: I never truly felt the full force of its significance until I visited the Belgian Battlefields and Memorials as part of my English literature A Level.
We were studying World War 1 literature, and so took a three day trip to Belgium. I have never spent so much time feeling totally speechless. It's hard to describe the feeling fully, but it was like there was no air in my lungs and my veins were full of ice. You know that thousands upon thousands of people died during WW1, but that number doesn't mean anything in context until you stand at the foot of a memorial such as Tyne Cot (which is one of many memorials), and there are headstones as far as you can see.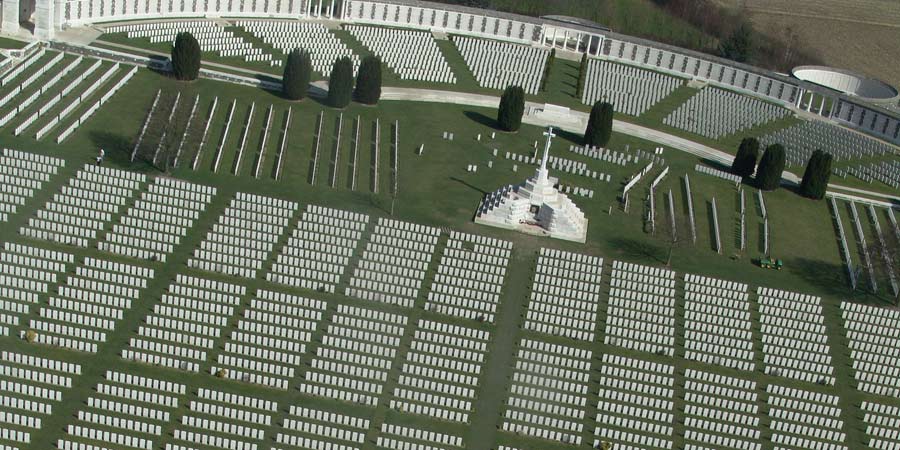 What's more poignant is when you look deeper. When you seen your surname, and when you see lost soldiers who are your age, or even younger. Some were as young as 14. It's then that it really hits home. I couldn't even begin to imagine heading too war at that age. They must have been so brave, but also so terrified, and yet driven so hard to fight for their country, to the point where they lied to get into the army. FOURTEEN YEARS OLD. Could you imagine fighting for your country at that age, when you were in Year 9?
There are a lot of famous poems from the war, and many for Remembrance, but the following is one of my favourites. It is written by Siegfried Sassoon, who was an English soldier, poet and writer. It is called Aftermath, which I feel is very apt for a post about Remembrance. I'd urge you to read it, in addition to making a donation and getting a poppy, and taking some time for reflection today.
Until next time, all the best.
Jess
Have you forgotten yet?…
For the world's events have rumbled on since those gagged days,
Like traffic checked while at the crossing of city-ways:
And the haunted gap in your mind has filled with thoughts that flow
Like clouds in the lit heaven of life; and you're a man reprieved to go,
Taking your peaceful share of Time, with joy to spare.
But the past is just the same-and War's a bloody game…
Have you forgotten yet?…
Look down, and swear by the slain of the War that you'll never forget.
Do you remember the dark months you held the sector at Mametz–
The nights you watched and wired and dug and piled sandbags on parapets?
Do you remember the rats; and the stench
Of corpses rotting in front of the front-line trench-
And dawn coming, dirty-white, and chill with a hopeless rain?
Do you ever stop and ask, 'Is it all going to happen again?'
Do you remember that hour of din before the attack–
And the anger, the blind compassion that seized and shook you then
As you peered at the doomed and haggard faces of your men?
Do you remember the stretcher-cases lurching back
With dying eyes and lolling heads—those ashen-grey
Masks of the lads who once were keen and kind and gay?
Have you forgotten yet?…
Look up, and swear by the green of the spring that you'll never forget.